Know Your Traitors!

Some famous... all infamous
Judas Iscariot
- Spiritual patriarch of most of the USCCB. Last seen just hanging around in Jerusalem.
John J. DeGioia
- President of Jesuit-run Georgetown University. Wonder worker with plywoood and black spray paint.
Marshal Philippe Pétain
- Role model for the modern French mlitary.
Voulez-vous collaborate?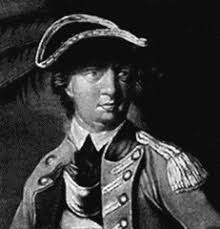 Benedict Arnold
- Part-time American general. Part-time British general. Died in poverty.
Ethel and Julius Rosenberg
- Well done Russian spys. Still smoking.
John Jenkins
- President of the University of Notre Shame. Millstone aficionado.
Jane Fonda
- 3d rate actress and 4th rate anti-aircraft gunner. Presently, a dried-up skank.
Vidkun Quisling
- Nazi Germany's puppet leader of Norway. More Aryan than Hitler.
Alger Hiss
- Member of the Franklin Roosevelt's Department of Justice, Acting Secretary-General of the United Nations, Russian spy.