The Ass-Kisser In Chief Strikes Again
Pucker-up, buttercup
This goofball kinda makes a habit of kowtowing, doesn't he?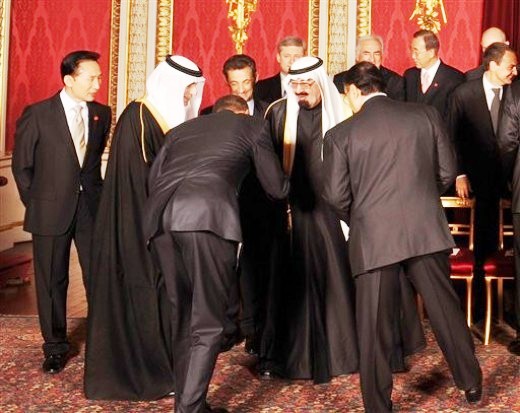 Gee, I wonder why he didn't bow and kiss the Pope's ring? Hey, if he's going to abide by whatever cultural custom for one (or two, as the case may be), then he should for all, right?
But silly me, I actually expected some consistency and integrity from
The South-Side Stooge
.