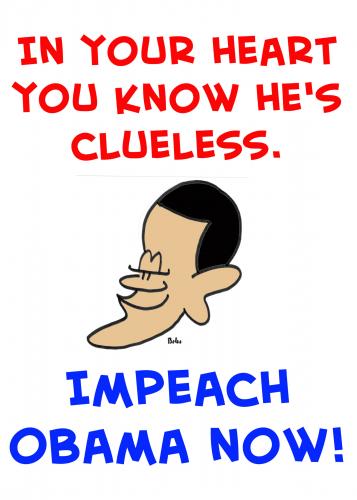 DingleBarry Misses The Obvious

And you're surprised... how?
The Doofus-in-Chief
recently attended
some BS "Jobs Town Hall Meeting" in Ohio, where the stellar example of American Industrial Might that he repeatedly pointed out, was a wind turbine plant.
That's right, a wind turbine plant.
According to Fox News economic guru, Stuart Varney, the Wind Power Industry employs -- both directly and indirectly -- less than 85,000 people nationwide. I can't but wonder why
The Zero
didn't tour a shut-down steel plant? Didn't the Steel Industry use to employ millions and millions?
Oh, wait... I know why. After reading the below, you'll know why, too. Here's some of the article from
KGO
(San Francisco);
Steel for new Bay Bridge span arrives from China



OAKLAND, CA (KGO) -- There was a long delay, but the first shipment of steel for the new Bay Bridge suspension span arrived from China Thursday and soon the work will begin.
Can't piss off the Chinese Masters, huh?