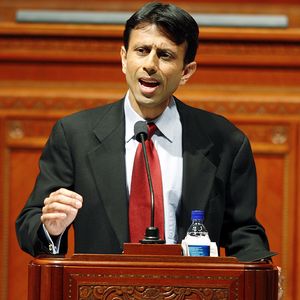 The Republican Novus Ordo
And the conservative Motu Proprio
Being the politically incorrect, arrogant son-of-a-bitch that I am, I take the quote "judge a man by the context of his character, not by the color of his skin" very seriously. And for every rule, there's the exception. And this posting is one of those exceptions.
The days of the old, rich, White male "moderates" who looked upon themselves as the Lords Proprietors of the GOP are over. Thank God.
The likes of John McCain, Mitt Romney, Mike Huckabee, et al., had their chance. All three embraced the
Big Tent Theory
of RepubliCratism, and either singularly or as a group, there was the acceptance of ESCR; across the board amnesty for illegals; pro-homosexual civil unions, or any other of a long litany of abandonment of traditional Conservative principles.
Well, the so-called moderates had their chance. And what did we get for trusting them? We lost the White House. We lost the Senate. We lost the House. We lost most of the Governorships. Yeah, they had their chance, and mightily did they screw things up.
And most born and bred Republicans went right along with these guys. After all, If our political leaders tell us these guys are kosher... then who are we to say anything against them. Right?
With the complaicancy of Cradle-Catholics, we willingly went down the path of compromise and lukewarm convictions right along with them. We sheepishly followed our very own political version of the USCCB like lambs to the slaughter.
But right after the election, many of us had our very own political Summorum Pontificum - it really was OK to look to someone of African, Indian or Viet-Namese heritage as a Republican leader.
Guys like Govenor Piyush Bobby Jindal, Congressman Ahn Joseph Cao, RNC Chairman Mike Steele (all Catholics) and former Ohio Sec of State Ken Blackwell, are the face of the future Republican Party.
And with the fervor of converts, it's going to be the non-traditional "looking" Republicans that'll light a fire under our collective asses and make us proud to be Republicans once again... and win our country back in the meantime.