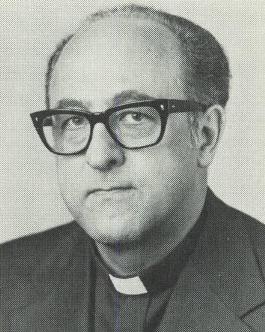 So This Is What A Man-Whore Looks Like
WARNING!! Harsh language alert!

Here's the entire article from
CatholicCulture.com
; (Emphasis and comments mine)
Archbishop Weakland admits relationships with several men, questions immorality of homosexual acts



In an interview with The New York Times, retired Archbishop Rembert Weakland admitted relationships with several men while he served as Archbishop of Milwaukee and questioned Catholic teaching on the immorality of homosexual acts. (In other words, he's a slut. And much like his series of bromances, he's now trying to stick it to The Church. What a guy.)



"If we say our God is an all-loving god," the archbishop said, "how do you explain that at any given time probably 400 million living on the planet at one time would be gay?

(If 400 million people choose evil, then there you go... I've just explained it to you. God is also an all-just God. We have the free will to make all sorts of choices. And the responsibility to live with the consequences of those choices.) Are the religions of the world, as does Catholicism, saying to those hundreds of millions of people, you have to pass your whole life without any physical, genital expression of that love?" (Here we go, it all comes down to his shit covered dick. How typical... how predictable.)

The Catechism of the Catholic Church (no. 2357) teaches:


Basing itself on Sacred Scripture, which presents homosexual acts as acts of grave depravity, tradition has always declared that "homosexual acts are intrinsically disordered." They are contrary to the natural law. They close the sexual act to the gift of life. They do not proceed from a genuine affective and sexual complementarity. Under no circumstances can they be approved.


The Catechism also identifies homosexual acts with "the sin of the Sodomites"-- one of the sins so grave as to cry to heaven for vengeance (nos. 1867; 2357, fn. 141). (Wow, "... for vengeance". Pretty powerful stuff.)

Archbishop Weakland also denounced the Church's teaching-- repeated authoritatively in a 2003 document-- that homosexual inclinations are objectively disordered. "Those are bad words because they are pejorative," he said.
To someone who sucks dick, I would imagine he does finds that pejorative. Good.